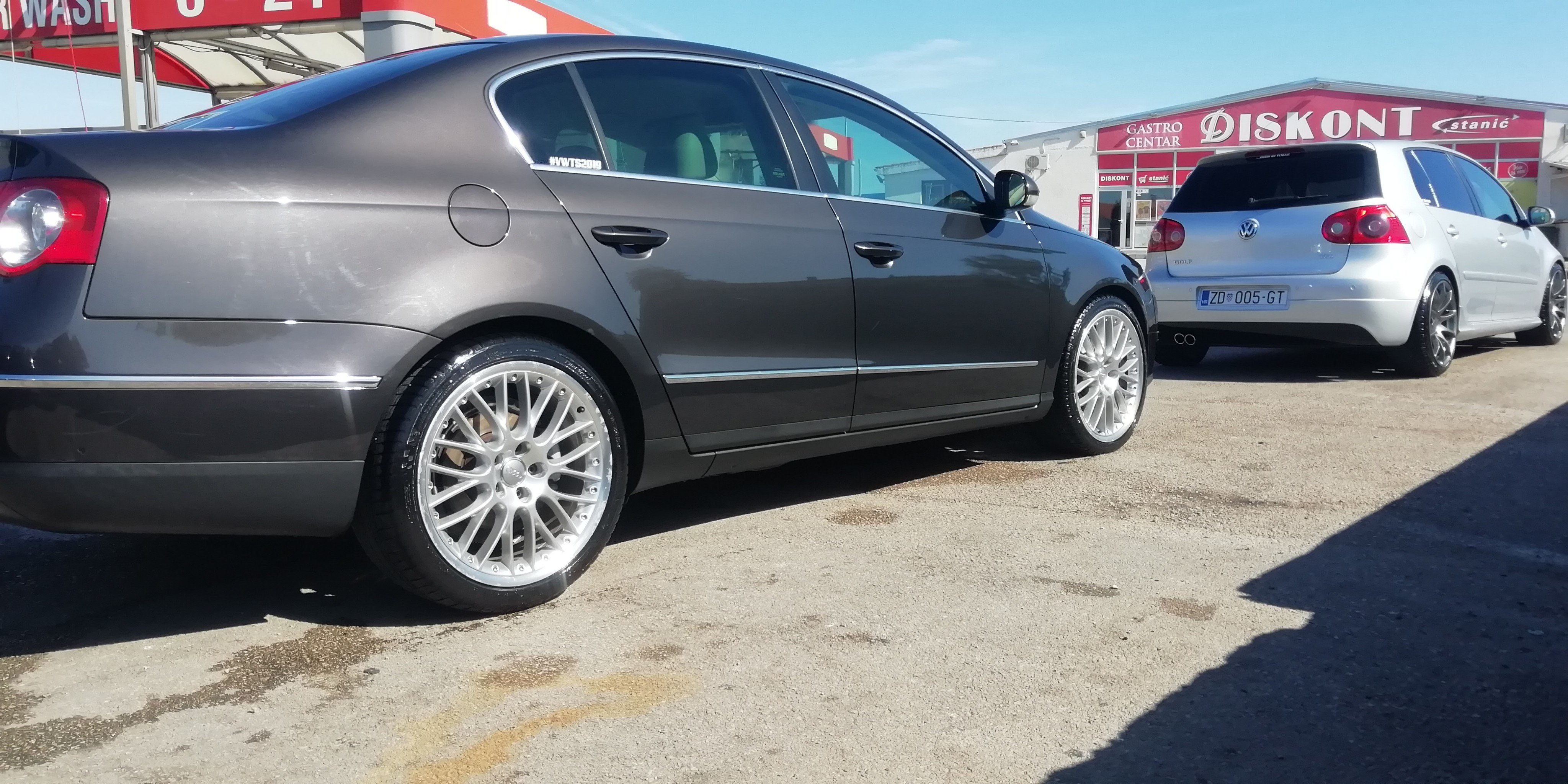 Content Count

20

Joined

Last visited

Days Won

1
Community Reputation
1
Neutral
About Boris6n
Rank

SDI


Birthday

12/25/1987
Profile info
Name
Phone number
Vehicle
Location
Web
Interests

ljubitelj sam njemačkih automobila,a posebno vw i audija,ponosni sam vlasnik i jedne i druge marke,pola 6n i audija a3,pobornik sam tuninga tih marki..
pozz svim vagovcima.. ovako,u planu imam napraviti jedan projekt ovo lito.. golfa 1.. al sam neodlucan oko boje..pa me zanima,koliko bi se potrosilo boje na njega.. receno mi je oko 4-5 kg posto ga planiram rastavit ciloga,zakrpati karoseriju di god je hrdavo (unutra,vani),izvuci bokove.. al jos neznam u koju boju bi ga opitura.. dali perla plava,crvena,crna.. stvarno sam neodlucan.. pa me zanima koliko bi dosla boja,jedan kg plave perle.. ako netko ima neku stranicu da pogledam nek i posalje link il rece..jer za pocetak mi je u planu sredit limariju do savrsenstva,ofarbati,stavit gewinde i felge.. schmidt th-line il nesto slicno..natrag 9x15 naprid 7.5x15.. pa ako moze pomoc oko limarije i boje..hvala vam..

znači kupujem navedene felge mam8 18 coli sa rupama 5x100 mada imaju sve replike i 5x112 raspon,felge bez guma do 400 eura,ponude na mob 091-555 4462

ok onda samo na 6n,evo čuli ste pašu samo za 6n

reci mi podizači stakala su ti komplet sa onim okvirom vrata ili samo sajla i motorić ,meni bi trebao za lijeva vrata pošto mi je pukla sajla,i jeli to od a3 sa dvoje vrata

prodajem opruge marke fk za spuštanje,prednji kraj 60mm,a stražnji 40mm,opruge korištene 3 mjeseca na autu i zbog prodaje skinute, opruge su crvene boje cijena 500 kn,paše na gume 15 coli dimenzije 195-50-15 ne stuže nigdi s tim profilom,evo i slike di se to vidi kako je sprijeda, molim da se jave ozbiljni kupci ili može zamjena za livi podizač stakla za audi a3 98 g dvoje vrata i kažu kolege da pašu samo na 6n mob 091-555-4462 Boris

prodajem opruge za pola 6n i 6n 2,marka fk..prednje spuštaju 60 mm a stražnje 40 mm..opruge su korištene par mjeseci,kao nove su.. cjena im je 1100 kn,ja ih dajem za 550 kn,zamjena isključena.. javiti se isključiva na mobitel.. 091/555-4462 Boris Muić

znači oglas frendu iz usluge,isključivo mijenja tomason tn1 18" za ultrallegere 18" zainteresirani neka se jave na njegov broj moba-091-215-4027 Razmak rupa 5x100 NIKO

polos je jučer prodan može lock....

PRODAJEM FK OPRUGE ZA POLA 6N..SPUŠTANJE:PREDNJE 60mm,STRAŽNJE 40mm..cijena 800 kn mob-091-555-4462

hitno jer mi je stiska sa parama, cijena 3400,a bez alu felgi 3200, nije fixno mob-091-555-4462

prodajem pola 1.6i 75 ks, 11/1998. god,registriran do 02.2010 ,god,alu felge 15,servo,dalj.centralno, alarm,el.podizači,fk opruge sprijeda 60mm,straga40mm,prednji rs branik,poravnat gepek,metalik plavi,novi diskovi i pločice, zamjene su isključene, može prodaja i bez alu felgi, cijena 3600 eura mob-091-5554462 tel-022-467-574 nova cjena 3400 eura ljudi hitno je!!!!!!