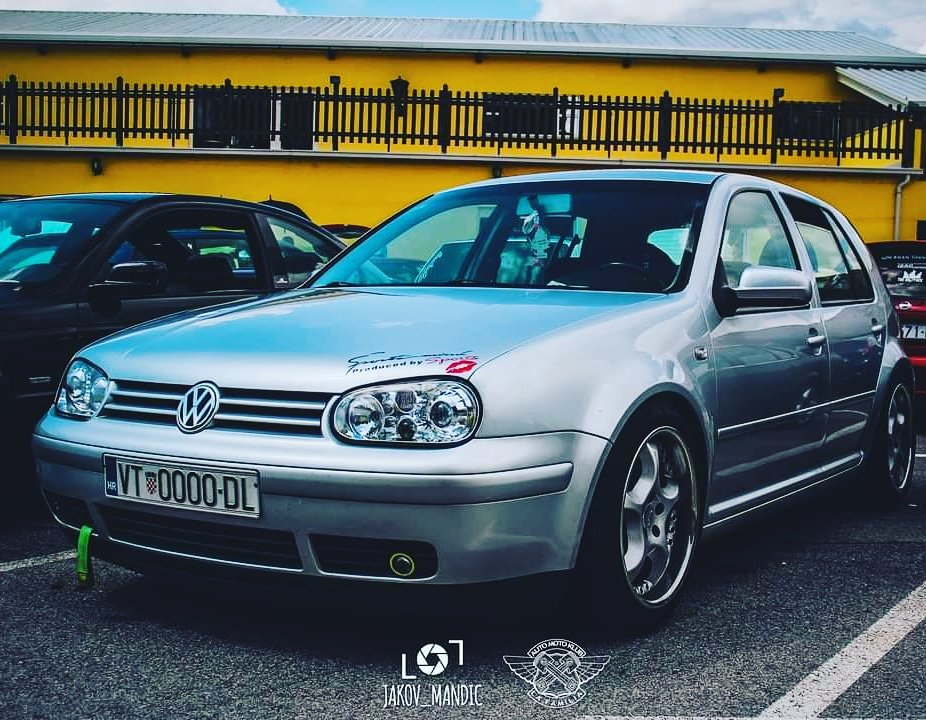 Content Count

35

Joined

Last visited

Days Won

4
Community Reputation
6
Neutral
About Deanlov
Rank

SDI


Birthday

03/08/1997
Profile info
Name
Phone number
Vehicle
Location
Spol
Recent Profile Visitors
The recent visitors block is disabled and is not being shown to other users.
A nista posebno.. 0.275 dizne, veliki ic koji se je uspio ugurat pod branik da to sve stoji kak treba, usis,ispuh, trenutno 1749vb gore ali nece dugo jer je bacio ulje negdje a ne zna se di haha, pumpa je serijska. Idem do cca 210ks,215ks sa multimapom tak da bude i jedna malo manja cca 180ks za svaki dan, ali vidjet ce se sve kad se zavrti na kolu sreće sta ce pokazat koje brojke jer nekih 220,230 je plafon za dizne da radi kak treba bez zaletavanja u leru

Znam da kasnije, ali kolko kasnije, ne ocekujem da ide od nule ko serijski turbo. Dizne i ostalo je rjeseno, samo previse ovih 1749 je pojeo do sad pa idem na veci turbo 🤣

Pozdrav. Zanima me jel netko stavljo gt2559v na 1.9 tdi bospumpa (ALH), kolki je spool, kak se ponasa i sl. Bio bi zahvalan ako neko ima neku sliku ili video

Problem je riješen. Hidropodizac je radio problem.

Za fazu i te stvari milion posto sve kak treba jer sam mehaničar i sve je doslovno i dlaku,od faze do kuta paljenja i kolicine goriva.. Ima slozena blokada za 4600 obrtaja, auto je tak dosta dugo i nikakvih problema do ovoga sad. Danas sam raskopo motor i naso jedan hidropodizac(novi, star mj dana) kak nema svoju svrhu tj skroz je mekan dok ostali rade kak treba. Sad sam stavio druge sve hidropodizace pa cu vidjet dan dva, ako nije to ostaje jos samo pumu zamjenit(mehanika, elektroniku sam zamjenio jucer ali nije pomoglo)

Jel imo neko nekad problem sa mk4 bosch pumpa da u voznji (usporavanje) auto pocne radit ko da radi na tri cilindra ali radi na sva 4 samo ima zvuk takav.. brzo neko trokiranje slicno popcornu 🤣 Tesko objasnit,a snimit je nemoguce jer je to ipak traktor od auta. To nije stalno.. dan dva oke i onda svaki put na istom mjestu pocne pa nekad prestane za 10 sekundi nekad teaje po minutu,dvije,tri a nekad ostane i preko noci pa ujutro dok se upali isti zvuk kilometar,dva. Gresaka nema nikakvih, parametri svi perfektni, nejde u safe mod, snage ima normalno.. Neki dan dok je tak radio sam ga do blokade na mjestu opleo i držo jedno 5,6 sekundi i smirio se tj proradio kak treba. I taman kad stajem u dvoriste da podignem haubu da vidim sta bi moglo bit opet seronja proradi kak treba i ne mogu nista Auto je serijski 90ks a slozen je na 190ks i sve bilo oke godinu dana pa do prije cca mjesec dana nakon tocenja goriva na petrolu. Dizne nove, hidropodizaci novi, pumpa u dlaku ustelana.. sumnjam na bosch pumpu ali da vidim sa vama jel imo ko slucaj ili sam ja jedini papak kojem se to dogodi hahaha

Smanji kolicinu na 3.2 pa vidi ali prije da imas problem sa jednim od injektora

Pozdrav ekipa. Jel neko znas sa 100 posto sigurnoscu jel sdi bregasta na TDI pase "na saraf" ili treba neka prerada zbog veceg otvaranja ventila da nebi udaro ventil u klip?!

Mutna je slika strasno nista ne vidim.. jel pozitivno ili negativno odstupanje tlaka

Prvenstveno vidjet greske pa onda dalje,ne napamet radit, to samo novce izbija

Pase sve ali trebaš i racunalo tj struju sa immo off

Zvukove je teško odgonetnut bez da se auto pregleda. Moze bit turbo,lezaji,mjenjac...

Treba vidjet rad pumpe tj kolicinu i kut jer to zna bit ako nije podeseno kak treba, i elektronska dizna zna zezat

Tesko je napamet ista rec jer ima 100 razlicitih slucajeva. Most je dobro pritegnut?

U slucaju takvih komplikacija ima audio uređaj za pronalazenje zvukova,e sad ko to na vasem kraju ima.. ne znam.. ali vjerujem da je neka banalna stvar.